Discover Cape Town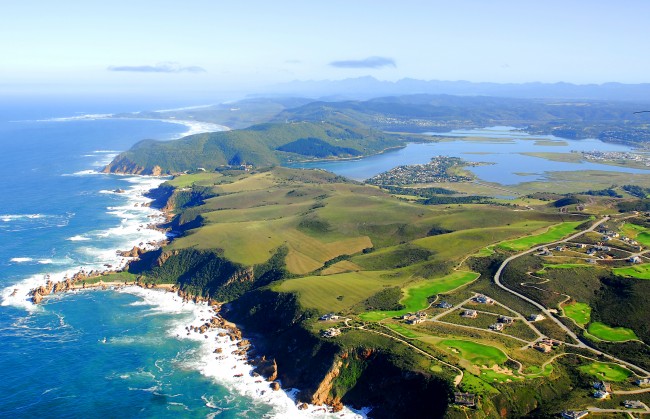 Cape Town is rich with history and beauty. A landscape that has some amazing natural sites, with the large Table Mountain and stunning waterfront. The history of South Africa is brought to life with the museums located throughout Cape Town. Here are a few of the key locations in Cape Town, including a few golf courses.
The Victoria and Alfred Waterfront was created in 1860 and since then has been a massive part of Cape Town's history. Used as the city's main port, the V&A Waterfront is very close to the people of Cape Town and is used for a whole variety of activities from fishing to tourism to transportation. Located on the edge of the city and only 1km away from the Cape Town's main stadium, the W&A Waterfront is easy to get to and has much to offer tourists with a variety of shops, restaurants and tours.
Situated to the south of Cape Town is Table Mountain National Park, standing at a staggering 3,558ft tall, Table Mountain is hard to miss while visiting Cape Town. Table Mountain was 1st climbed by Antonio De Saldanha in 1503 and since then has been climbed by thousands of tourists and locals alike, each year. But if you feel that walking up the mountain is a bit of a stretch then you always have the option of taking the Cableway which will take visitors to the top of the mountain top.
District 6 Museum is only a small museum, however it covers one of Cape Town's most controversial and shocking part of Cape Town's history. The District 6 Museum educates tourists and even locals about South Africa's dark past and the treatment of non­white community. The Museum is a reminder that South Africa has come a long way from where it once was in the pre­1994. It has been described as a "powerful" and "emotional" for those visiting and is well worth a visit while on holiday in Cape Town.
Robben Island is famous for its history and link with the apartheid. The island had a prison which held many imprisoned, including then future president Nelson Mandela. Now that the prison is no longer running the island has been allowed to move on and grow into a beautiful location rich with wildlife. The island is often packed with tourists due to the ferries that stopover at the island from V&A Waterfront.
golfscape offers 5 different golf courses located in Cape Town: The Arabella Country Estate, De Zalze Golf Club, Mowbray Golf Club, Atlantic Beach Golf Club & Pearl Valley Golf and Country Estate. These are located both in the middle of Cape Town as well as on the outskirts, allowing golfers an option of whether they want to play their golf in an urban environment which will be packed full of tourists, shops and restaurants or somewhere quieter, off to the east.