golfscape Partners with Emirates Airlines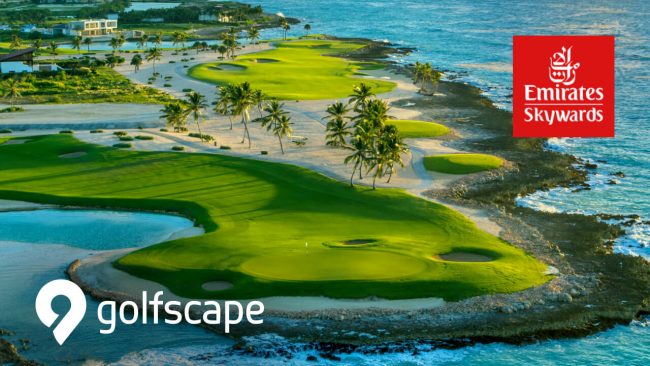 golfscape is pleased to announce a new partnership with Emirates, one of the world's most-awarded airlines for its industry-leading services. Beginning September 1, golfers are able to earn Skywards miles when booking tee times through golfscape at all golf courses across our network of over 30 destinations worldwide.
The partnership focuses on golfscape providing additional value to golfers from dozens of nations including the UK, UAE, Germany, Switzerland, Spain, South Korea, and USA. Emirates is one of the world's largest international airlines, with a global footprint across six continents. The company was recently crowned 'Best Airline' and 'Best Long-Haul Airline' at the 2020 Leading UK Travel Awards, and is committed to offering a better and safer customer experience in the air and on the ground across every class of travel.
Our partnership stems from the success that golfscape demonstrates in booking efficiency, application development, user experience, and customer feedback to provide an unmatched level of service to golfers. The golfscape company mission of seamless booking and superior customer experience aligns with the core values at Emirates, and we are proud to have Emirates enhance our offering to both domestic and international golfers.
Overall, we expect this partnership to underscore our intricate understanding of the golf traveler's needs, and our ability to provide customized solutions in the fundamental areas where these needs are unsatisfied. Our customer knowledge will combine with the great service at Emirates to seamlessly promote building the ultimate golf escape.
Earn miles on every booking – visit golfscape on Skywards UAE & UK
We at golfscape are thrilled to partner with the wonderful team at Emirates, and look forward to implementing our vision of optimizing every phase of the ideal golf experience across all global destinations. It's a real hole-in-one!