golfscape Awarded Booking Tech Contract for Mallorca Island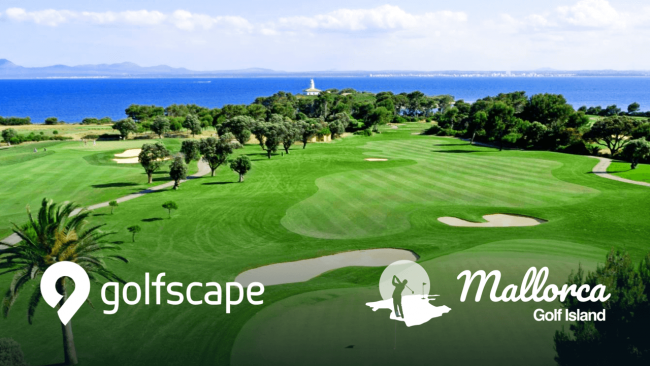 golfscape is pleased to announce a new partnership with the Mallorca Golf Island Association (ACGM), one of the most popular golf destinations across Europe. golfscape will become the official technology partner of ACGM and provide our extensive knowledge in web design, application development, user experience, and customer acquisition to provide an unmatched level of service to golfers in Mallorca.
This partnership will focus on golfscape providing online, real-time, electronic booking technology as well as customer reviews for all the golf courses in Mallorca. These features will be embedded directly into the golf tourism website allowing prospective golfers to book and transact immediately in real-time, building their ideal golf experience.
Our partnership stems from the success that we demonstrated in promoting Spain as a premier golf destination – where we have attracted clients from dozens of nations including Germany, Austria, Denmark, Sweden, France, Finland, Switzerland, UK, and USA. Our close relationship with each ACGM golf course provides further insight into the customers that Mallorca attracts. We have built a marketing strategy that not only promotes Mallorca's beautiful courses, but also features Mallorca as a must-see global tourist destination.
Overall, we expect this partnership to reflect our intricate understanding of the golf traveler's needs, and our ability to provide customized solutions in the fundamental areas where these needs are unsatisfied with market competitors. Our knowledge combines with our unparalleled engineering to develop technology that seamlessly removes any barriers between the customer and the ultimate golf escape.
We are thrilled to partner with the wonderful team at ACGM, and look forward to implementing our vision of optimizing the complete golf experience across all global golf destinations.