Sport in Dubai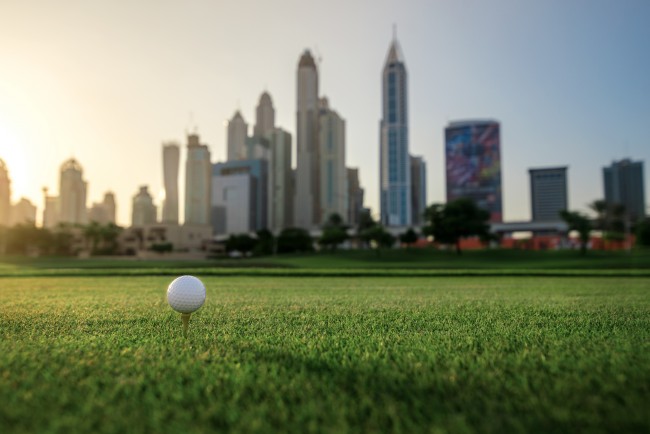 Golf in Dubai, as we have mentioned, has improved massively. But it isn't just golf that is thriving in Dubai, sport as a whole is blossoming.
Horse Racing
The Dubai World Cup was first held in 1996, and is an annual horse racing race. In 2010, the prize money was raised to $10 million dollars, and one of the past winners includes horse racing legend Frankie Dettori.
The race is held at the Meydan Racecourse, which also features a golf course, The Track, Meydan Golf. As well as this race, there are loads of horse racing events throughout the year, and Camel racing offers a unique and exciting alternative.
Rugby Sevens
Rugby Sevens is a unique tournament which is in effect Rugby seven aside. Due to the high speed nature of the game, it offers a more exciting alternative to the normal rugby game,
and the atmosphere in the stadium is that of a party.
The venue itself is purpose built for the Rugby Sevens, which makes the experience even better. The Rugby Sevens has been going from 1999, and seems to be growing each year.
Tennis ­ Dubai Duty Free
The Dubai Duty Free Tennis is one of the biggest tennis tournaments in the world, with some of the biggest tennis names coming to compete for the trophy. Roger Federer has enjoyed relative success in Dubai, winning it seven times between 2003 and 2015.
Golf
We couldn't talk about sport in Dubai without mentioning golf. One of the biggest tournaments in Dubai was the 'DP World Tour Championship', which was held at the Earth Course.
Rory Mcilroy was the winner in 2015, picking up a cool $7.5million in winnings. The tournament was first held in 2009, and both Rory Mcilroy and Henrik Stenson have won it twice.
Dubai Motor Festival
In November 2016, the Dubai Motor Festival will be coming back for a fourth year. The motor festival features a parade of some of the greatest cars in the world, as well as the Dubai Motor show and the Dubai International Rally.
Last year, racing legend Ken Block was in attendance, and you could even get the chance to get taken for a spin in a variety of supercars.
Dubai Sports City
Sport has now become so popular, there is now a multi sports venue called Dubai Sports City. This is where the Els Club, Dubai course is situated. The Dubai Sports City has a range of facilities for Football, Cricket, Golf, Rugby, Tennis, Basketball and many more.
All of this highlights not only far sport has come on in Dubai, but growth in general. Sport in Dubai is now on the world calendar, with all of the major stars travelling over to compete for some of the most coveted trophies in their respected sports.