World's Top 100 Golf Courses – golfscape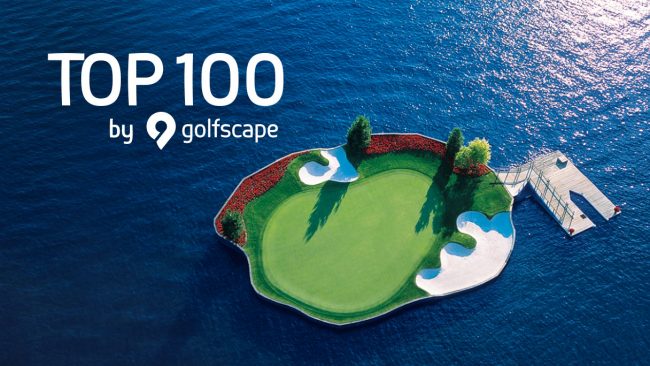 golfscape has been working with the expertise of industry leaders to put together our first World's Top 100 Golf Courses, 2019
The golf courses that have been selected to feature in the ranking are those that offer unique, memorable, and luxury experiences worldwide. From the enchanting fairways of traditional links in Ireland to the Mediterranean greens at the glamorous destination of Marbella, we have traveled far and wide to bring you the world's greatest golf. Join us on the countdown from 100 to 1 and find out who we have selected as a Top 100 golf course and what course managed to make it to our top spot.
The first part of our World's Top 100 Golf Courses will take you through all those that were awarded the 100–76 spots!
If you are too excited, you can also head straight over to part two to review the golf courses that have secured positions 75–51.
100 – Longcross, Foxhills Club & Resort, UK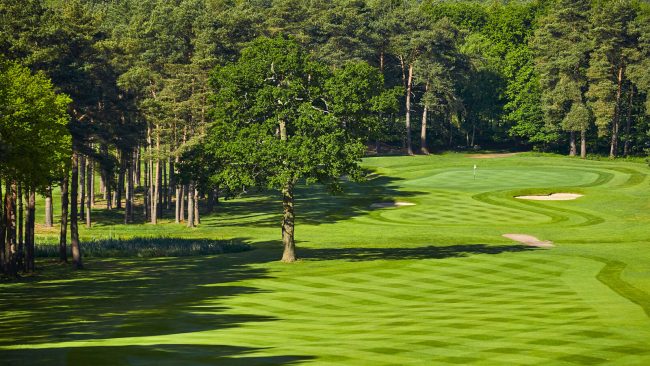 Foxhills Club & Resort is based in Ottershaw, Surrey and has built its reputation as an exceptional and diverse leisure experience. With two 18 hole championship golf courses, Longcross, and Bernard Hunt, the 9 hole par-3 Manor course, and a wealth of attractive dining and accommodation options – Foxhills has a lot to offer!
99 – Golf Costa Adeje, Spain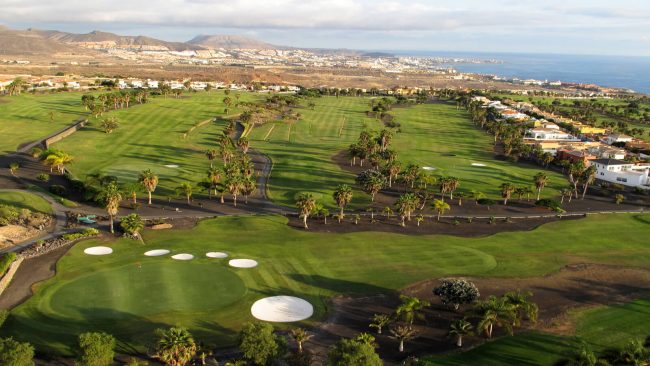 Golf Costa Adeje has been designed by integrating the natural characteristics of the area in the course. The original wall stones used to demarcate the former banana plantations located on these grounds were totally restored and added to the other original landmarks of this wonderful golf spot which boasts an 18 hole course of par-72 and a 9 hole course of par-33.
98 – Tucker's Point Golf Course, Bermuda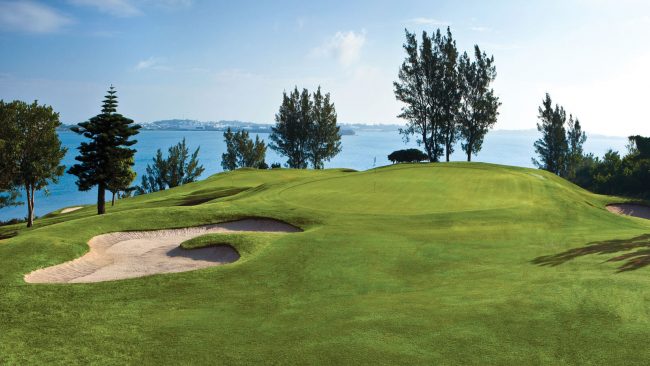 World-class in its ambition and scope, Tucker's Point Golf Course is set on more than 200 acres of rolling hillsides in Tucker's Town and overlooks a glorious turquoise sea. The 18 hole, par-70 Tucker's Point Golf Course is Bermuda's premier golf experience – as scenic as it is challenging. Originally designed in 1932 by Charles H. Banks, the course was completely redesigned in 2002 by Roger Rulewich.
97 – Thracian Cliffs Golf & Beach Resort, Bulgaria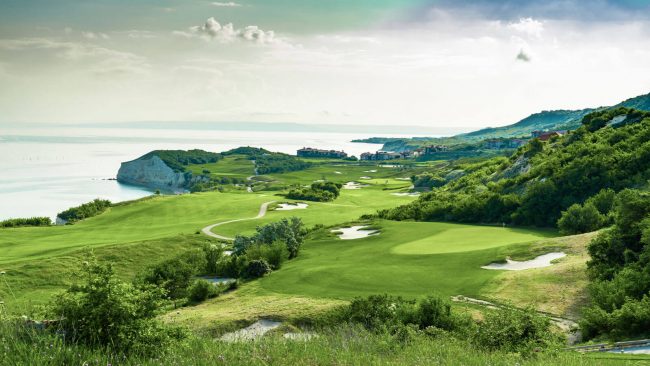 Thracian Cliffs Golf & Beach Resort, winner of the '2014 European Golf Resort of the Year' award, boasts an excellent selection of facilities which includes private beaches, luxury lodging, and a must play signature golf course. Perched upon the striking cliffs of Bulgaria's eastern coast, Gary Player's masterpiece overlooks the Black Sea from every breathtaking hole.
96 – PGA National Turkey Antalya Golf Club, Turkey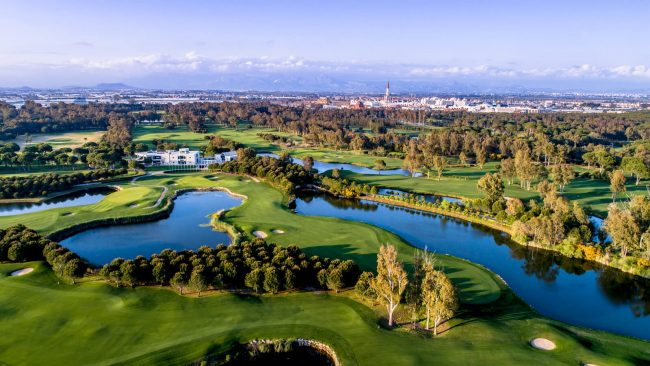 The first golf resort in Turkey to feature 36 holes and having played host to some of the biggest names in the game, the PGA National Turkey Antalya Golf Club is regarded as one of Europe's premier golfing venues. Situated across 1,350 acres in Belek in the heart of the Turkish golf Riviera, the resort features outstanding facilities including two 18 hole golf courses – the PGA Sultan and The Pasha – two five star hotels, and an extensive range of sports and lifestyle amenities.
95 – The King's Course, Royal Bled, Slovenia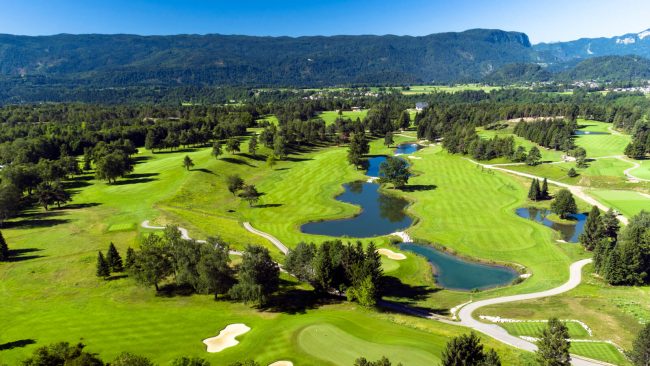 Royal Bled offers one of European golf's most spellbinding settings. Surrounded by the dramatic mountains and sweeping valleys of the Alps, the course offers perfectly manicured surfaces and a strategic layout.
94 – Carton House Golf & Spa Resort, Ireland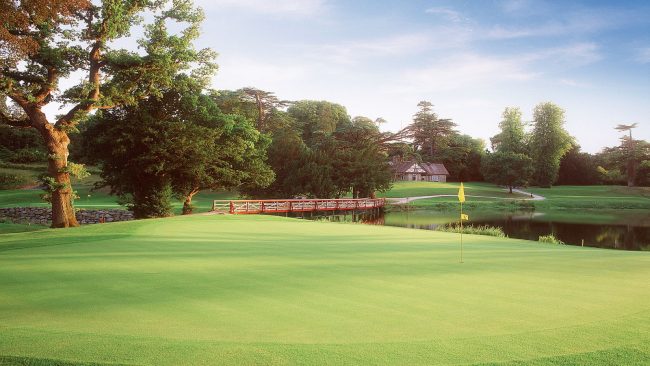 Home to two championship courses, Carton House Golf Club offers breath-taking views, impeccably maintained fairways, a spectacular location, and a world-class golfing experience. Nestled in the heart of 1,100 acres of private parkland in Maynooth County Kildare, Carton House is a respite from the outside world – a peaceful outdoor space for all golf enthusiasts.
93 – Coppinwood Golf Club, Canada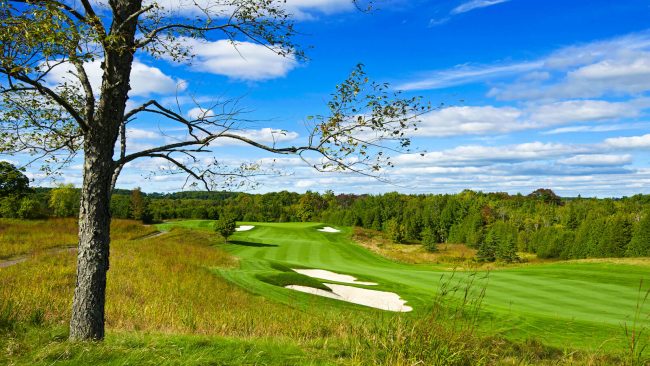 Coppinwood is a golfer's paradise located on 357 acres of rolling terrain with stunning elevation changes, in the midst of a quiet farm northeast of Toronto. Designed by Tom Fazio, the par-72 layout features five sets of tees to provide members of all skill levels with an exceptional golfing experience.
92 – Dromoland Castle Golf & Country Club, Ireland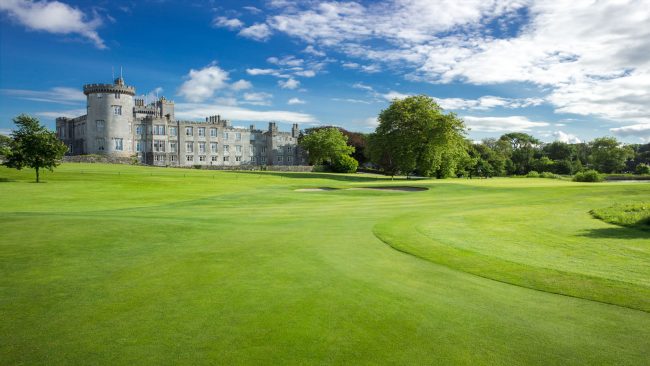 The 18 enchanting holes sweep through 450 acres of shady woodland, open rolling pasture, feral lakes, streams with the magnificence of the baronial Dromoland Castle presiding over the estate. Redesigned in 2003 by internationally renowned course architects, Ron Kirby, and JB Carr, following their success at the Old Head of Kinsale, the result places Dromoland at the vanguard of "must play" golf destinations on the island of Ireland.
91 – El Campéon, Mission Inn Resort & Club, US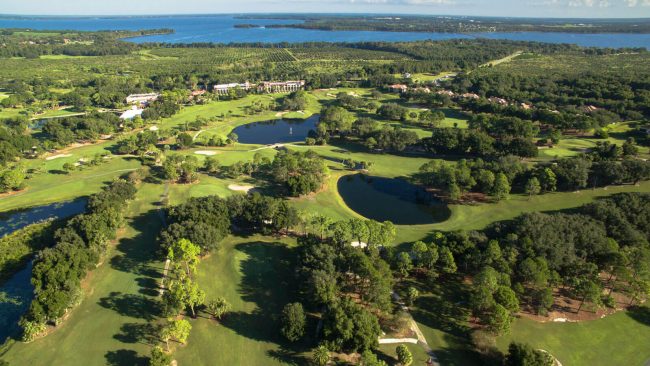 Surrounded by an abundance of natural Florida beauty, the El Campeón 18 hole championship course was designed by Chicago-based course architect, George O'Neil and built in 1917 – with further enhancements in 1926 by Charles E. Clarke of Troon, Scotland. El Campeón is one of the South's oldest golf courses and blends unusual Central Florida elevation changes of more than 85 feet with features of traditional golf design, including spectacular rolling fairways and undulating greens.
90 – Blue Monster, Trump National Doral Miami, US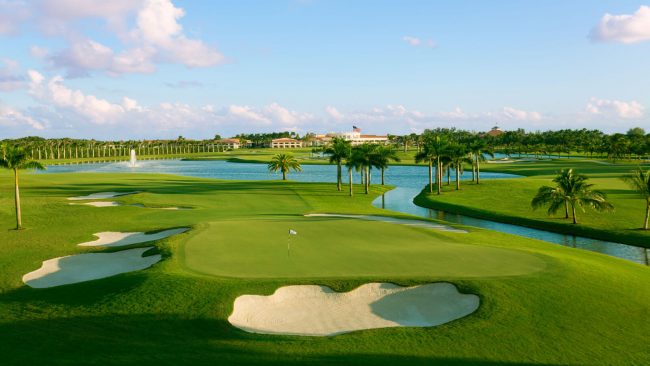 Home to the world-famous Blue Monster, Trump Doral is Miami's unparalleled golf experience with 4 championship courses open for play. Designed by Gil Hanse, The Blue Monster has hosted prestigious PGA Tour events for the last 55 years. The 18th hole is ranked as one of the Top 100 Holes in the World.
89 – Golden Golf Club, Canada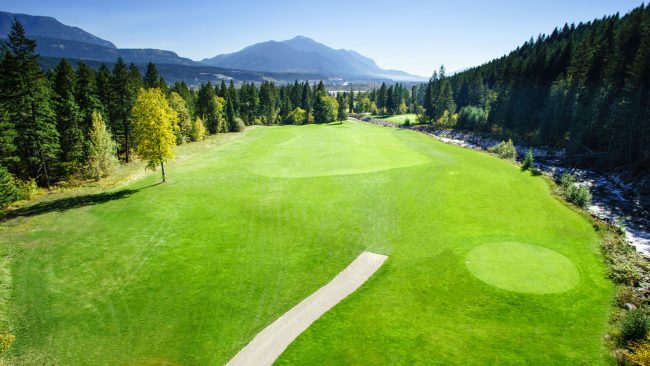 The Golden Golf Club is in a natural setting with no residences or boundary markers and has spectacular views from every hole. Truly one of the finest places to tee off in the Canadian Rockies.
88 – Parnu Bay Golf Links, Estonia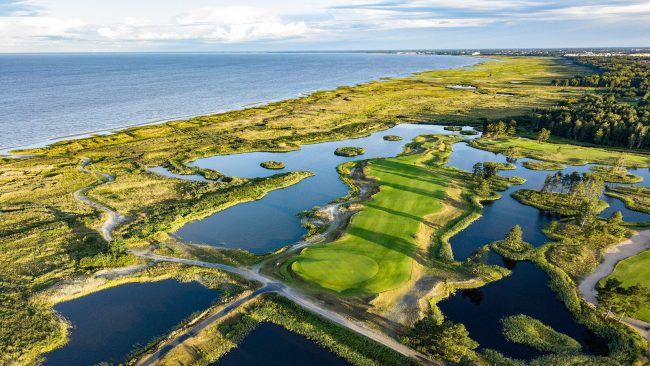 Pärnu Bay Golf Links is a links course in the true sense of the word: a coastal stretch of land with sandy soil and fescue grasses – a true test of every golfer's abilities. The course was designed by architect Lassi Pekka Tilander with Mick McShane as the lead shaper, best known as the lead shaper for world-famous St. Andrews Links' Castle Course and Kingsbarns Golf Links.
87 – Hanazono Golf, Japan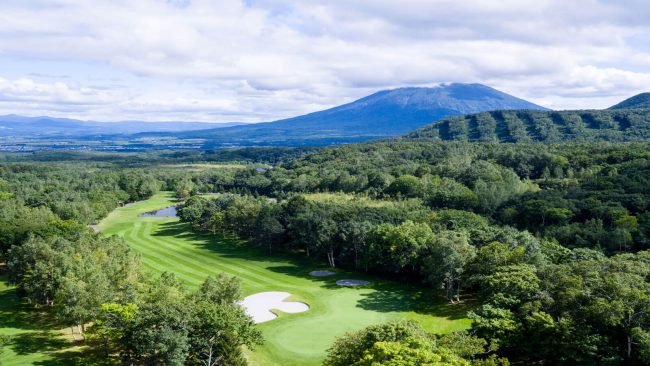 Hanazono Golf has 18 holes to challenge, fascinate, and entertain golfers. Set in a beautiful natural setting featuring a spring water creek and natural birch forest it also offers stunning vistas of Mt. Yotei and the surrounding Annupuri mountain range.
86 – The East Course, Verdura Resort, Italy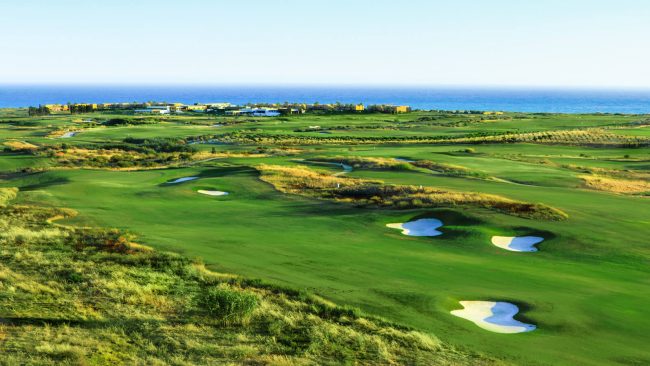 Since opening in 2009, Verdura Resort, a Rocco Forte hotels resort, has quickly established itself amongst Europe's premier contemporary exclusive golf and lifestyle destinations. Players from all over the world come to enjoy the two 18 hole championship courses and a 9 hole par-3 course, with all three links-style layouts designed by world-renowned golf architect Kyle Phillips, built to the highest specifications and playable all-year-round.
85 – Denarau Golf & Racquet Club, Fiji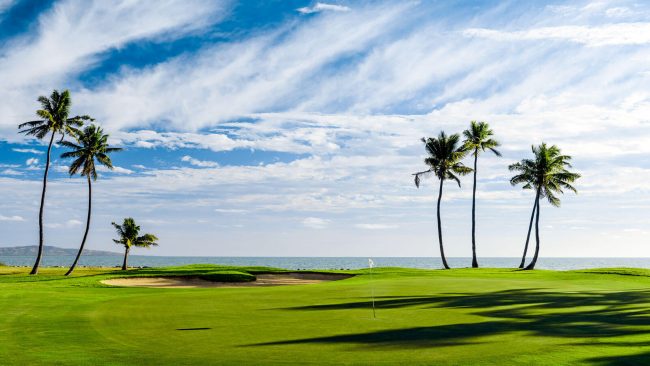 Denarau Golf & Racquet Club is a name that has been synonymous with world-class golf in Fiji. The course is set in an idyllic tropical setting, surrounded by swaying palms that the golfers play around, and across a waterway that meanders through the course.
84 – Castletown Golf Links, Isle of Man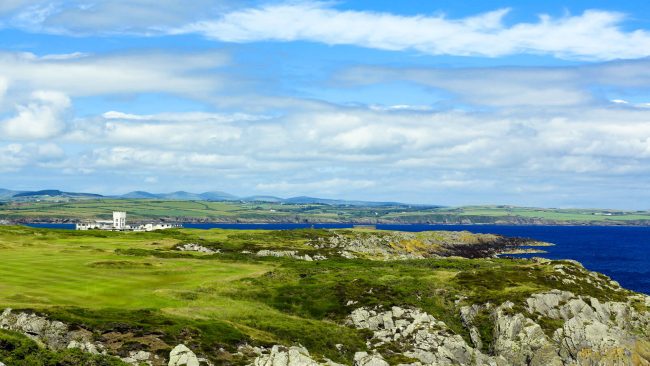 Castletown Golf Links is unique, in that there are views of the Irish Sea from all tees and fairways. Originally laid out by Old Tom Morris in 1891 and later updated by Mackenzie Ross (who also designed Turnberry Ailsa) – the course certainly has pedigree. Add to this the beautiful location, fresh air, and a good variety of challenging holes and you have a must-play course.
83 – Copperhead, Innisbrook Golf Resort, US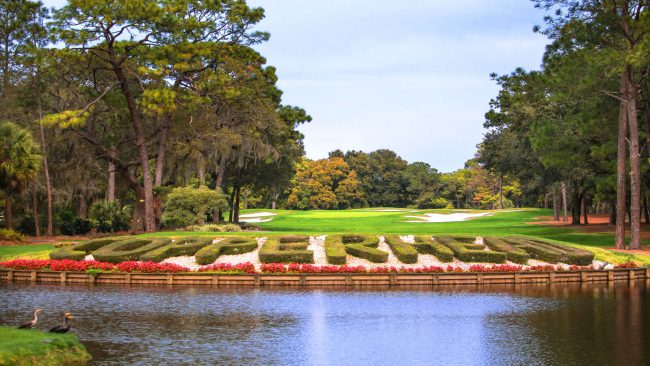 Innisbrook offers 4 championship golf courses and is a veritable golf paradise with each course demanding a different strategy to score well. Golfers will never need to touch their clubs in between rounds as the resort has mastered the art of making sure a cart awaits every golfer on each course, complete with clubs which have been cleaned between rounds
82 – The Links, Royal Isabela Golf Course, Puerto Rico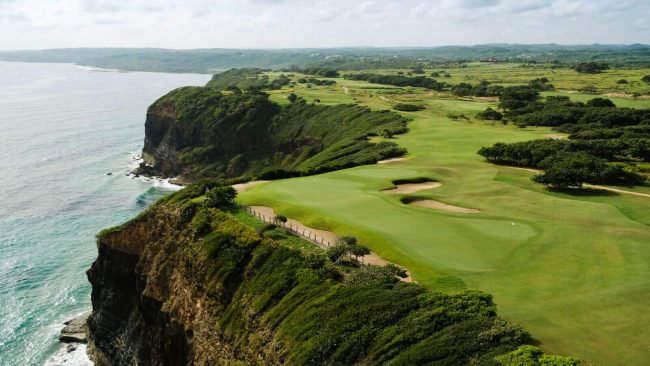 The Links at Royal Isabela extend dramatically along cliffs 200 feet above the ocean and drop to areas of natural sand dunes along the Atlantic. Royal Isabela Golf Course is alive with plants, birds, and butterflies native to Isabela, Puerto Rico. Sod-faced bunkers add a Scottish flair to this island gem. All of these elements, along with trade winds that are friends one moment and enemies for the next, shape the course's character and captivate the golf purist.
81 – Ghala Golf Club, Oman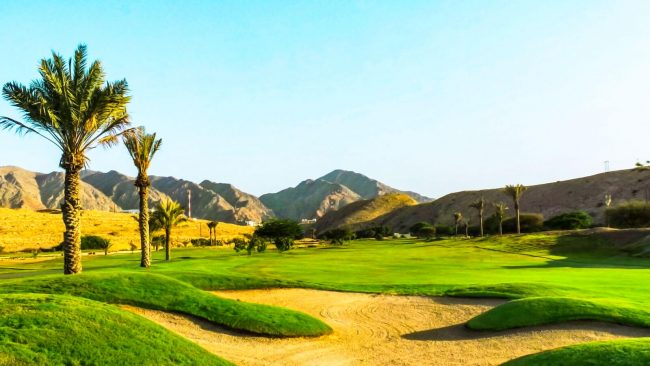 Ghala Golf Club is the oldest and most popular golf club in Oman. Established in 1971 by Colonel Cooper, the club started out as a modest 9 hole sand course. It has since grown to 250+ members, more than any other club in Oman, and has an 18 hole, fully-grassed course. Under the presidency of His Highness Sayyid Taimur Al Said, the course and club are going from strength to strength.
80 – Furnace Creek Golf Course, Death Valley, US
Furnace Creek Golf Course at Death Valley is a USGA sanctioned 18 hole course located in a true American oasis within the three million acres that is Death Valley, National Park. While all links have challenges and house rules, some of the hazards include coyotes that like to one-way fetch golf balls and the perplexing fact that golf balls don't travel as far as 214 feet below sea level as they do at sea level.
79 – The Royal St Kitts Golf Club, St Kitts & Nevis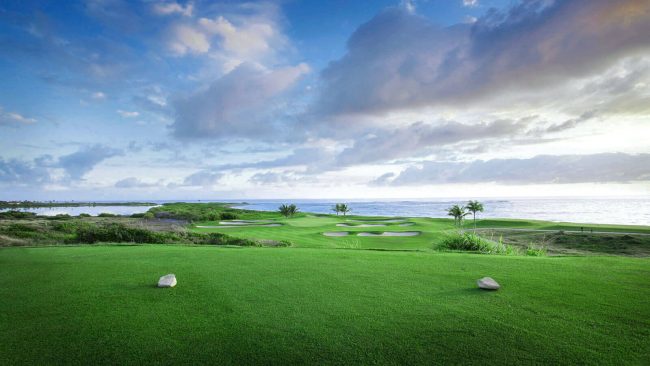 The Royal St. Kitts Golf Club is a spectacular Caribbean golf course. Originally opened in 1976 and recently renovated, Royal St. Kitts is one of the best conditioned and most scenic golf courses in the Caribbean. The magnificent layout has 125 irrigated acres of lush grass and allows golfers to play two full holes on the Caribbean Sea and three complete holes on the Atlantic Ocean.
78 – Humewood Golf Club, South Africa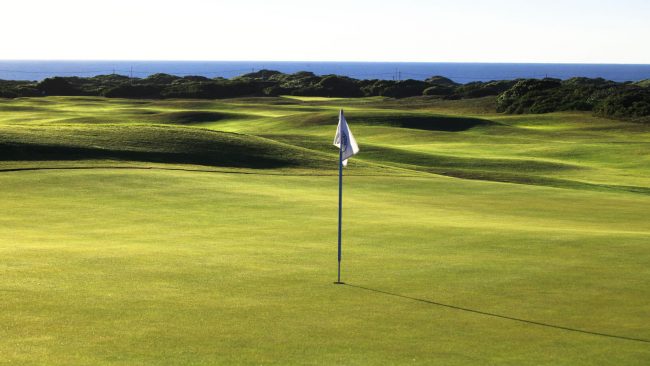 Humewood Golf Club is "The Only True Links in Africa". The beautifully sculpted layout is a world-renowned championship course with breath-taking views of the ocean. A true test for any golfer with natural rolling hills and perfectly positioned bent grass greens. A must play, bucket list course for every golfer.
77 – Jasper Park Lodge Golf Club, Canada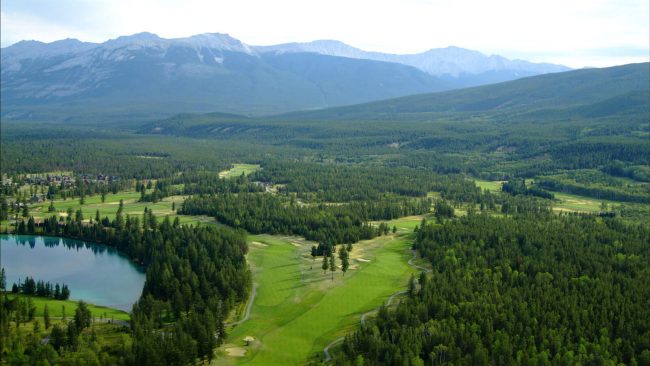 Stanley Thompson, Canada's master golf course architect, displayed some of the finest work of his career with this design. The 18 hole layout offers elevated tee boxes, dramatic bunkering, and holes aligned with distant mountain vistas. Few golf courses in the world can match the rugged majesty of this national treasure, nestled between sparkling lakes, pristine forest, and rocky peaks.
76 – Portmarnock Hotel & Golf Links, Ireland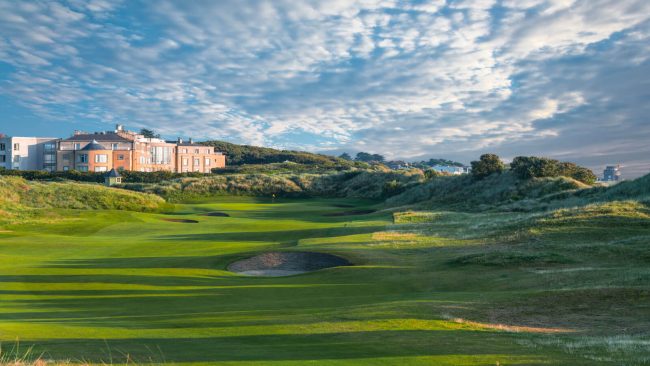 Built upon the original family home of the iconic Jameson Dynasty, Portmarnock Hotel & Golf Links is the perfect combination of Irish history and luxury. A classic Links course, the Portmarnock Links encompasses all the characteristics that a golfer seeks when playing Links golf; deep pot bunkers, challenging roughs, and unpredictable coastal wind. The round of golf, albeit potentially challenging, is made worthwhile by the stunning hotel amenities.
Now head over to part 2 to discover the courses that reached the 75-51 positions of our Top 100.