#2 The Review: Oubaai Golf Club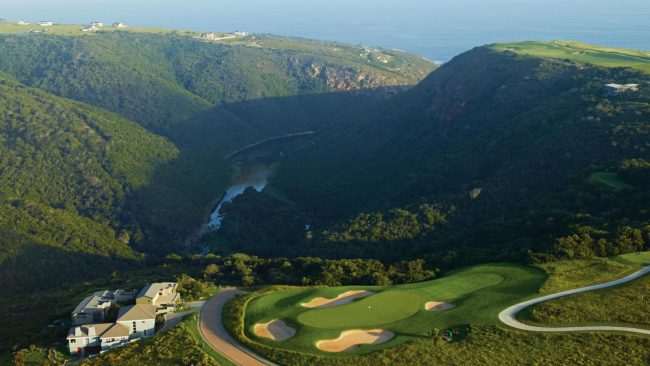 golfscape reviews Oubaai Golf Club, George, South Africa
A review of golfscape's partner course, Oubaai Golf Club, highlighting top features, key stats, and first-hand reviews from community members.
Oubaai Golf Course's Top Features:
Holes: 18 | Par: 72 | Length: 7,125 yards | Golf Season: November- March
Established in 2005, Oubaai Golf Club is proud to be the first Ernie Els signature course in South Africa. Oubaai, 'The Gem of the Garden Route', home to an eco-friendly culture resulting in a natural paradise, and a home to an array of wildlife. Oubaai was recently awarded the 3rd best-conditioned course in the Southern Cape and 10th in South Africa.
180-degree views of the Indian Ocean, combined with the Outeniqua Mountains✓
Club/shoe rental ✓
Caddy/golf cart rental ✓
Spa & dining facilities ✓
Located in George, South Africa ✓
A coastal course is a haven to an array of wildlife ✓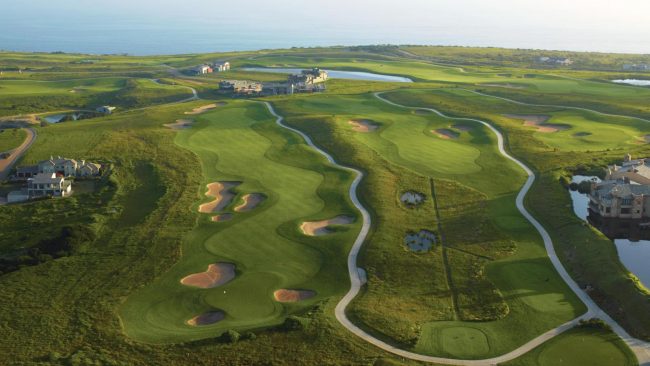 Oubaai In The Spotlight:
The Oubaai Golf Club also offers hotel & spa access. The award-winning Freesia Spa preserves the feeling of well-being with guests and boasts an energizing yet calming ambiance.
The course also has its own Oubaai Heritage Trail with over 8km of hiking trails, including a viewing deck to watch the whales and dolphins that inhabit the Indian Ocean.
Situated in the heart of Garden Route, the landscapes offer everything from canoeing in lagoons to wine tasting.
golfscape's Community Golf Course Rating (avg. from 122 golfers)
Wonderful course. Many interesting challenges! Very well managed by starter who keeps sensible gaps between four balls. We had perfect weather which always helps.

Lovely manicured golf course, and very friendly people assisting you. Nice to walk a golf course where you are not forced to take a golf cart. Challenging but still easy anough to have a plesurable day out on the course.
Book online tee time at Oubaai Golf Club, George