8 Tips to Make Your Next Vacation to Dubai an Enjoyable One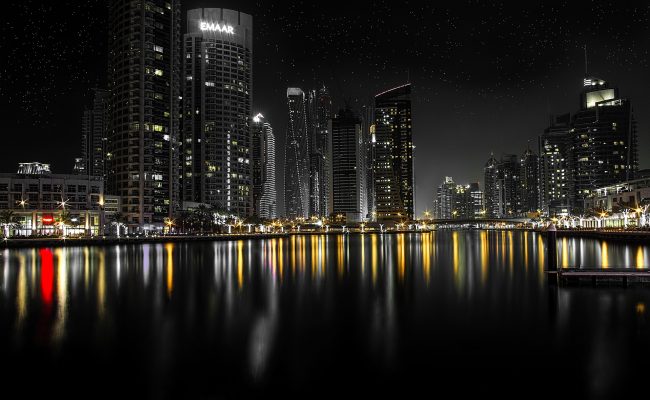 Featuring the world's tallest building and sun that blazes throughout the year, Dubai is a tourist hot spot that offers activities, including worldclass golfing opporutunities, to suit all tastes. If you're planning your first visit, you might wonder about some of the cultural differences from your hometown. From knowing where to drink alcohol to discovering how to dress, there are lots of ways to make your visit to Dubai enjoyable.

Avoid Peak Heat Seasons
The weather never cools in Dubai; it only gets hotter. Unless you're confident you can combat the sweat and exhaustion that comes with temperatures that reach 113 degrees and above, book your trip between October and April only.
Fortunately, the city's opulent nature means that most hotels go to great lengths to keep you fresh, offering a welcome respite after you've paced the city's streets.
Open your mind to Dubai's souks
Although many people associate Dubai with extravagance, it's also great for exploring the Middle Eastern culture. The best place to do this is the souk. With areas that dedicate themselves to gold, designer goods, spices, and scents alike, you'll absorb the bustling atmosphere from the second you step in to the moment you stride out.
While many of the souk's traders will try their hardest to grab your attention, you can just stride on and refuse to let them suck you in. One top tip though; try and buy some Oud if you can. As the scent that represents everything the Middle East is about, it's available at a decent price in Dubai's souks.
You can drink alcohol, but only in certain places
It's legal to drink alcohol in Dubai, but you mustn't consume it on the streets and being drunk in public may result in arrest. Fortunately, Dubai is a hot spot for champagne brunches that usually take place on a Friday.
If you're traveling with the family, try Mina A'Salam Brunch. It takes place outdoors and has a play area, making it a fun experience for everyone who attends.
Plan your Dubai budget in advance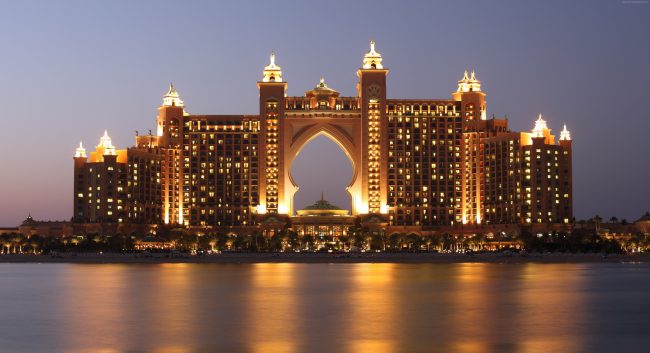 As a city of extravagance, Dubai often costs a little more than most places. From bottles of wine through to visits to the city's Aquaventure Waterpark, you'll likely find that the activities you love to indulge in cost more than they do at home.
To make sure you don't blow through your budget while there, plan what you want to do in advance and prepare your finances accordingly.
Make sure your visa and passport are appropriate for entry
Dubai International Airport is refreshingly efficient. However, this efficiency does depend on having a passport that has at least six months' of travel remaining on it, and you may need a visa for entry.
To find out whether you require a visa, contact your country's Dubai embassy. Expect to receive a stamp as you enter and exit the country and don't attempt to travel back through their customs area with alcohol in your hand luggage, as they may make you dispose of it.
Know where and when to tip
Tipping isn't always a common practice in Dubai. To make life a little more comfortable, it's worth knowing the following:
• It's courteous to tip your taxi driver
• Many restaurants will add a tip to your bill
• Those who offer services such as carrying your luggage to and from the airport entrance will hand you an 'invoice' asking for a tip
It's also worth knowing that those who deliver room service will not receive the tip themselves unless you hand it over in cash. So, if they impress you with their service, make sure you slip a few Dirham into their hands to show your appreciation.
Dress modestly, even when indoors
If you're a woman and your clothing is too short, tight, or sheer, you will attract attention for the wrong reasons. In fact, operants in the city's malls will hand out 'modesty' slips asking you to take a more conservative approach next time you visit.
A good rule of thumb is to aim for midi skirts and shorts, keep your clothes loose, and don't wear low-cut tops. While bikinis are okay on the private beaches and at the city's waterparks, they won't impress its inhabitants when you wear them elsewhere.
Utilize the city's tram system
Taxis are available in their droves in Dubai. Some even come in a luxurious form, but you'll pay extra to use them.
If you want to maximize your budget, you can buy a day ticket from any of Dubai's tram stations and use it throughout the day. The system provides mixed and female carriages. If you're traveling with a young male child, they can use the female carriage too. The trams come with maps that are easy to understand, but your journey may take a little planning if you head too far outside the city center.
Most of all, pay extra care during Ramadan. As a period of religious observance, you cannot eat, drink, or smoke in public places during daylight hours. Ask your hotel if such activities are acceptable around your pool, as policies vary between venues.