The Els Club, Dubai: Extreme Makeover
One of the best golf courses in Dubai is undergoing a makeover that will ensure you never want to leave (even more-so than before)
The Els Club is a thriving golf facility. It has a solid reputation as one of the most prestigious golf experiences in Dubai. Established in 2008, The Els Club, Dubai is one of Ernie Els' masterful designs. The course offers 7,538 yards of undulating greens, lush vegetation, and wide fairways. This 'desert links' course takes inspiration from the great links courses of the UK. Eleven years later, The Els Club is undergoing renovations. Brand new features will not only serve the avid golfer but also their friends, family, and children.
Earlier in 2019, The Els Club, Dubai began working to further enhance their world-class offerings. This is currently commencing with work on a brand new state-of-the-art Leisure Facility. The luxurious expansion includes an urban-chic gymnasium across two floors and a large resort-style swimming pool. It will also include a swim- up pool bar, a children's play area, and an additional restaurant.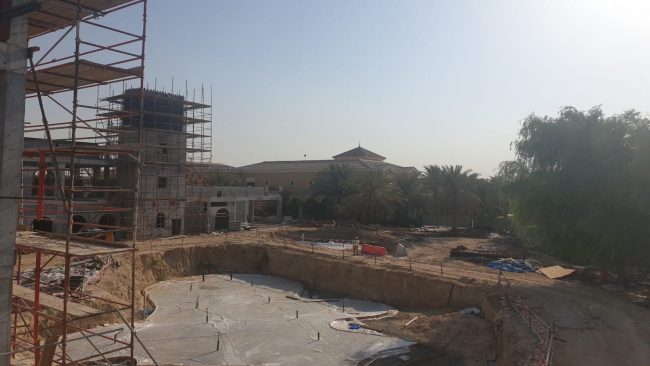 Karl Whitehead, General Manager of The Els Club Dubai remarks: "We could not be more excited about this incredible development to our club and cannot wait for the changes to be made and for golfers to enjoy next year. This is a fantastic addition to the membership offering at The Els Club Dubai and we are confident of the success that it will bring to our property and the wider community."
Construction is set to be complete towards the end of 2019. The aim is for the whole new facility to be fully operational early in 2020. Once open, there will be an unparalleled social offering for members of the club, the local community, and guests alike.