8 New Golf Courses to Play in 2020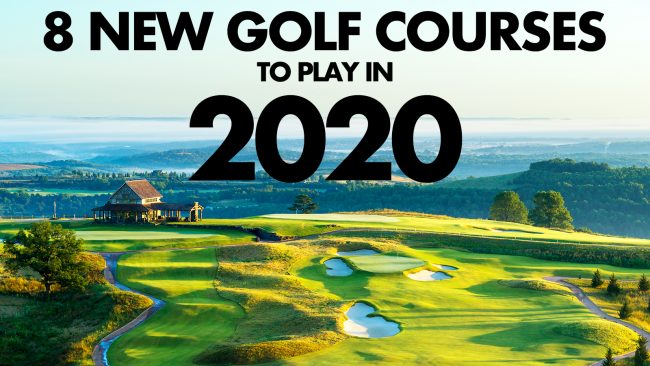 2020 brings in a new decade, so how about we up our game? Golf courses are constantly evolving. Designers are finding innovative ways to up the visual stimuli while keeping challenging and beautiful architecture at heart, and truly bring golf into the 21st century. Here we unveil the new courses awaiting you, and the designs hitting the scene in 2020.
Payne's Valley at Big Cedar Lodge, Missouri USA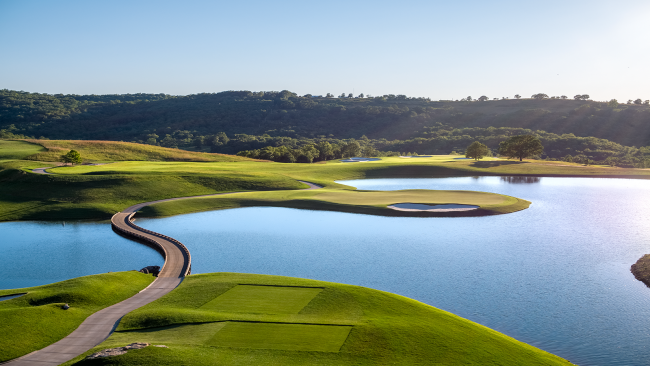 Payne's Valley is due to be the first public access course designed by Tiger Woods and his architecture firm, TGR Design. The design is due to make a statement with its pristine water features, vast fairways, and thrilling 19th (yes, 19th) hole. With an opening date yet to be announced, the meticulous works of magic are still going on. However, if you can't wait that long, our next listing is sure to please.
Ozarks National at Big Cedar Lodge, Missouri USA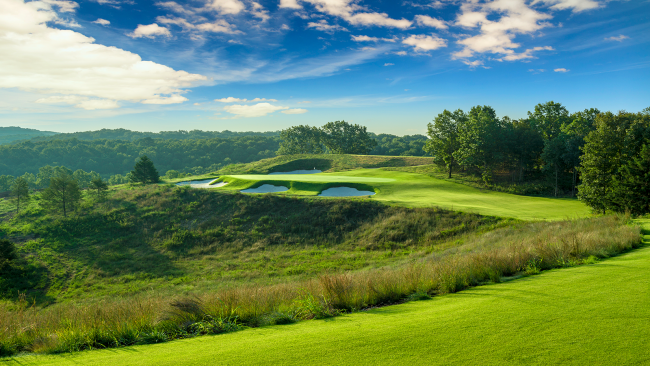 The design of the Ozarks National course is a striking experience. The layout is composed by world-renowned golf course architect team Coore & Crenshaw. This is not your average run-of-the-mill experience. It has unique features such as a 400 meter wooden bridge, and a 13th hole towering 60 ft above a flowing creek. Since it's opening in April 2019, it's proven not to disappoint.
Vattanac Golf Resort, Cambodia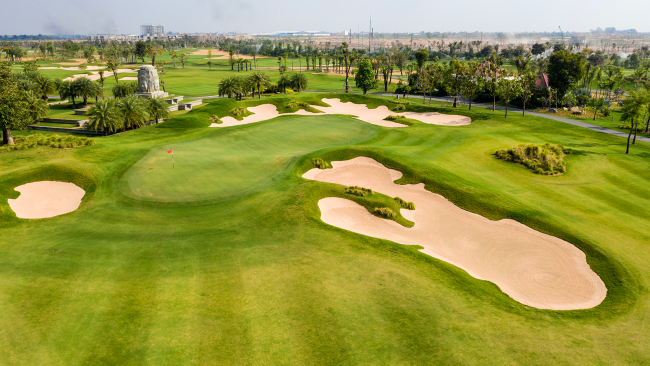 In the midst of it's development, this golf experience is shrouded in Cambodian culture. Think grand, beautiful temples with carved faces, all surrounded by lush vegetation. The par-72 East Course, designed by Sir Nick Faldo, was uncovered in May 2019. The West Courses due to follow in 2020. Boasting unique touches such as on-site tea houses to refresh your senses, this is golf with a warm Cambodian welcome.
Dubai Hills Golf Club by Jumeirah, Dubai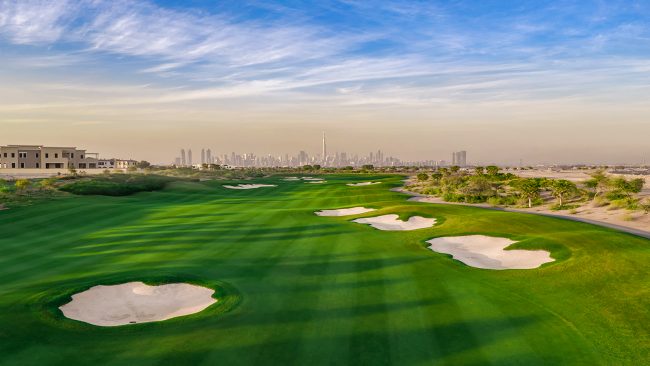 Since it's opening in October 2019, Dubai Hills Golf Club by Jumeirah has gained a strong reputation as one of the best golf courses in Dubai. It has also been named the World's Best New Golf Course at the prestigious 2019 World Golf Awards. Contoured greens feel as if they follow the flow of the desert surrounding. The 18-hole par-72 championship course also utilizes 21st century technology for a smooth experience.
Hoiana Shores, Vietnam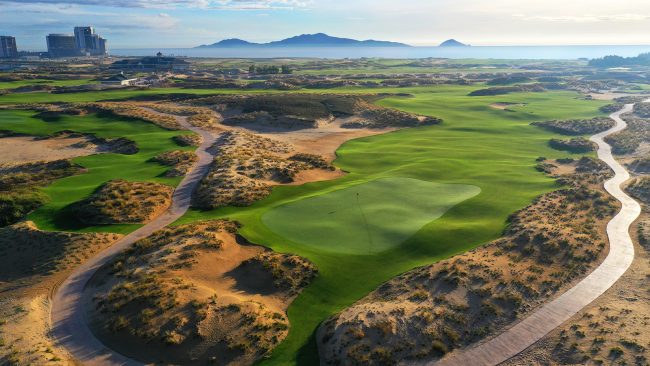 The newly opened Hoiana Shores Golf Club is just a short drive from Hoi An, a place known as the 'City of Lanterns'. From lively streets steeped in colorful Vietnamese culture, as you head out towards the coastline, here is where the course greets you. This is Robert Trent Jones Jr's very first design in Vietnam, meaning masterful precision and opulent artistry. With 18 holes spread over 7,004 yards – this par 71 design is a must-visit.
Black Rocks Golf Belitung, Indonesia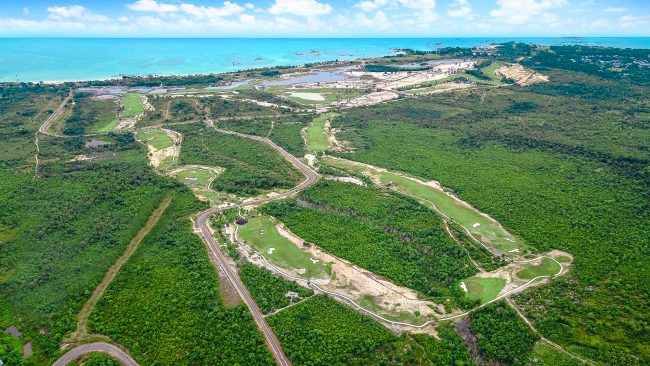 The name 'Black Rocks' isn't given at random. Located in the enchanting island of Belitung, the layout is adorned with dominating, naturally formed black rocks. Being only 100m from the shore you may even end up looking for your ball in the crystal waters of Tanjung Tinggi Beach. Open Since June 2019, the 18-hole championship layout designed by Ronald W. Fream rolls over a staggering 7,900 yards.
Arabian Ranches Golf Club, Dubai
Arabian Ranches originally launched in 2004, and recently closed it's doors for 6 long- awaited months in order to complete its renovations. The redesigned green complexes make all the difference, inducing a pristine-feel, reminiscent of the course's early days. The practice putting green has also been renovated, along with an enhanced driving range. The renovations promise a completely new experience and a surprising difference in play.
Rumanza Golf Course, Pakistan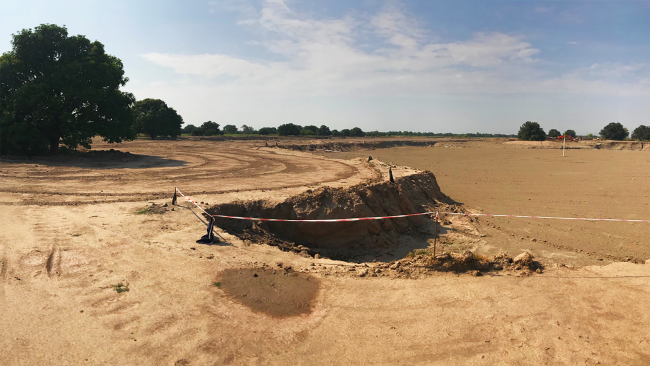 Still in it's construction stage, the project has been described as monumental in both size and importance. The design itself is by none other than legend Sir Nick Faldo, with three holes already shaped and the remaining to follow. The land itself is flat and agricultural with fruit trees habitual throughout. Planned to have a links-like feel with completion due in 2020, we can't wait to see the experience this highly anticipated course will offer.