Faldo Design: The Vision of a Golfing Legend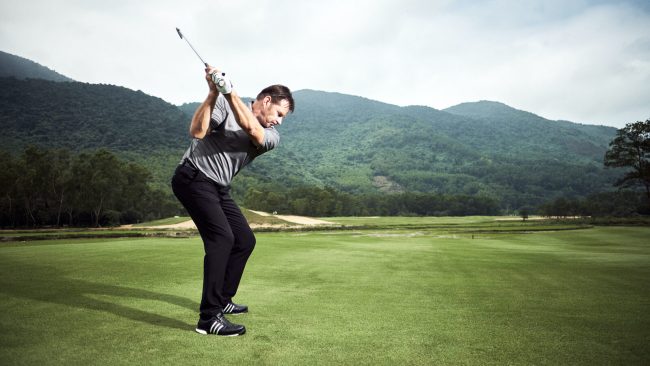 "Golf is as much a mental game as it is physical, and so we aim to create courses that encourage players to think and then decide on the best angle of approach." — Sir Nick Faldo
Golf courses in 20 different countries, winner of six majors, and a net worth of $60 million, golfscape delves into the design world created by Sir Nick Faldo. Andrew Haggar, the lead architect at Faldo Design, gives us an exclusive insight into the man behind the award-winning design firm. Established in 1991, the most successful European golfer in history takes his experience from the course to create some of the world's top golf courses.
What does Faldo Design bring that's different to other design companies?
Put simply, it must be Sir Nick Faldo! It's a unique offering Faldo Design has – the design input of a six-time major champion who understands golf course design and has, what I call, a 'design brain', as well as golf course architects who are creative, imaginative, and match Sir Nick's drive to achieve the highest quality. Sir Nick has a very broad and in-depth knowledge of golf. This makes his involvement in any golf course project beneficial. His experiences from a career in golf, as a player, and of courses themselves, is a near-endless resource. He and his experienced golf architects can tap into it whilst developing high-quality golf course designs.
How did your career in golf design begin?
At the age of 16, whilst deciding whether to stay on at school or not, I saw an advert in a golf magazine from a golf course design company and that was it. I knew that's what I wanted to do. I was very keen on golf, art, and design, so I figured that golf course design could be the perfect career for me.
After completing my A-levels and graduating with a degree in Landscape Architecture, I went to work for a multi-disciplinary company of architects, civil engineers, landscape architects, and also golf course architects, who were designing golf courses for the European Tour at the time. After two and a half years there, I went to work for European Golf Design. Here, I completed my professional qualification as a Landscape Architect and worked for 11 years, before joining Faldo Design. Since then I've never looked back.
With the new premium design service at Faldo Design, what would you say are the key elements that make up a 'Faldo Signature' design course?
The quality of project delivery for any Faldo design is the same, be it a Sir Nick Faldo Signature or Faldo Design course. However, Signature courses primarily benefit from greater involvement by Sir Nick, who brings in a wealth of knowledge and experience. As premium designs, they are characterized by his significant input in the process, which is the highest design quality than any kind of 'Championship' status. This includes a commitment to sustainable design and the natural environment with involvement from The Golf Environment Organization (GEO). It's for these reasons that Laguna Golf Lăng Cô in Vietnam recently became the first fully operational club to be awarded Signature design status.
Faldo Design's first signature course is Rumanza in Pakistan. What are some of the challenges and opportunities that are faced when starting a project in a completely new destination?
Understanding the market, possible design restrictions, and getting quality expertise to construct the course are some of the key challenges. However, many opportunities arise from introducing a new destination on the golfing map. Especially, when they are well-received through the quality of design. Additionally, we bring new expertise to countries that may otherwise not have them. For example, teaching construction skills to local people when building the courses. Ultimately, there's always a massive opportunity for us to learn and expand our minds as we experience different countries and look to understand different cultures.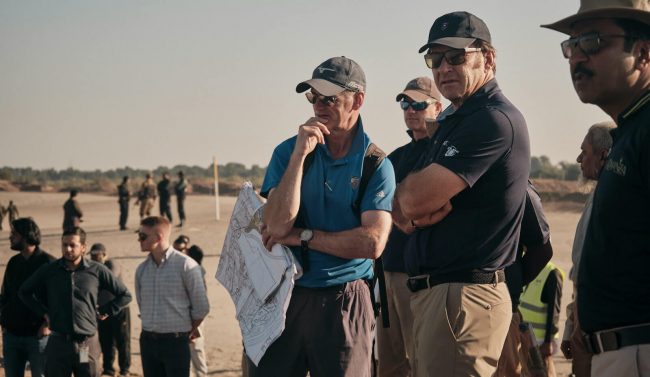 Where does the inspiration for designing a golf course come from?
Personally, I look for inspiration from anywhere and everywhere – the natural world, landscape architecture, art, features of the site, and the local area of the golf course. Although my knowledge of existing golf courses may subconsciously play a part in my design thinking, I always look away from golf course design for my real inspiration. I love the great outdoors and spend a lot of my time walking, climbing, and photographing in wild, rural locations. Hence, I'm always discovering new inspiration that can be used in some way, shape or form, to a greater or lesser extent, in golf course design.
Overall, what would you say is your design philosophy?
I want golf courses to be interesting and memorable. This fits into the Faldo Design ethos: Strategy, Environment, and Memorability. A key part of Sir Nick Faldo's success as a player was being able to read the strategy of a course. This is naturally a big factor we take into account when building Faldo Design courses. From my point of view, I like golfers to remember all the holes they've played after a round. This will make them want to return to play the course again.
At Faldo Design, making use of the natural environment is crucial – environmentally and socially. We aim to incorporate as many of the natural landscape features and characteristics as possible into a course routing and design. We also draw inspiration from the local area. By taking that approach, our courses take on a local identity – as opposed to one imported from somewhere else in the world. Golf course design is more than just laying out golf holes. Its visual interest and the golfing experience are as important. Therefore, we work hard to make sure Faldo Design courses are memorable for everyone who plays them.
How much improvisation goes into designing a golf course? Is the majority of the design already on paper?
The vast majority of the design is already on paper. I like to convert Nick's ideas and my ideas into lines on paper. That's a process of recording the design as accurately as possible and presenting it in a format that can be understood by others. For example, the client and those constructing the course. I like to see what's been designed and constructed accurately on-site. From this point, there must be room for some adjustment in the field, if necessary. Also, ideas may present themselves as the golf holes materialize. The final product, I would say, probably ends up being around 80% of what is on paper and 20% of the input given on-site during construction.
What are some of your favourite design projects that you've led alongside Sir Nick?
It has to be Roco Ki, Sir Nick's first golf course design project in the Caribbean. I've also really enjoyed Ledreborg Palace Golf Club, a strategic championship layout in Denmark, and Vattanac Golf Resort's East Course in Cambodia.
What are some projects that Faldo Design has on the agenda for 2020?
Our main focus over the next two years will be on our projects in Cambodia, Pakistan, and Vietnam. All of which are currently in construction. Sir Nick will join the Design Team on-site periodically to monitor construction. The East Course at Vattanac Golf Resort in Cambodia opened for play just recently. Construction of the West Course there is due to finish soon. Likewise, for both Rumanza in Pakistan and our project in Vietnam, we should complete these within the next two years. There are other projects we're working on – in Europe, the Middle East, South East Asia, North and South America. However, we can't announce anything just yet… so watch this space!