The Future of Golf Tech: UK Sales Director's Insights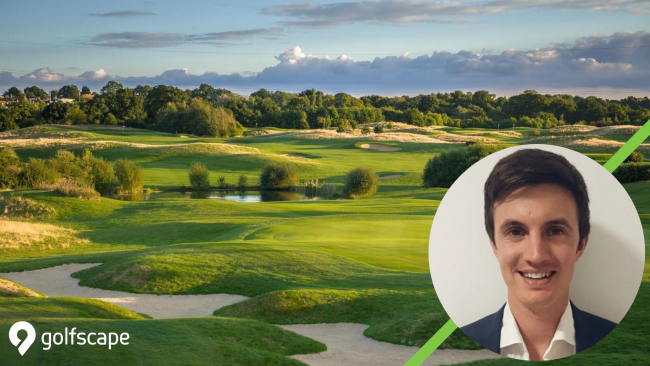 3 years, 12 countries, 1 vision – to grow the game
We talk to Sales Director, Cameron Probert, on growing golf throughout the UK with the latest technology. Discover the team behind the work, the vision, and how we're bringing golf into the 21st century.
What does the Market Manager role entail?
The role of the Market Manager is to grow and maintain relationships in their particular market. There are mainly two components to this, namely: account management & market growth.
From an account management perspective, the role largely entails customer support. This may be technical, or related to additional training requirements. An aspect of account management that we are looking to grow within the team, is to constantly look for opportunities. We would like to solve broader operational issues that exist in golf clubs. We aim to solve these problems by providing more efficient, technology-led solutions. This is an exciting area of focus for our team. There will certainly be some exciting announcements in the coming months. Watch this space!
The second component that each market manager has a particular focus on is the growth of their market. Each manager has the responsibility of searching for opportunities to grow golfscape in their market. We do this through providing our tech to new clients, and providing more products to our existing clients. Additionally, we create strategic partnerships within the industry to facilitate growth in each market.
What do you like most about golf courses in the UK?
There is an important element when looking at a market with products such as ours. This is whether the market has a willingness to accept change. The UK, I feel, is starting to turn the corner. Golf courses have become far more proactive in their approach to doing business. You can see this with the success of companies such as Play More Golf & The Revenue Club. Both companies offer completely different products that cater to different problems within the industry. Both companies are forward-looking and solution-driven. Seeing the acceptance of what they are doing in the market, provides significant evidence of willingness to change. Thereby making me extremely excited to introduce golfscape technology to the UK.
What do you think makes technology great, and how do golf courses benefit most from it?
I believe that great technology is developed with the end-user in mind. This may be a customer interacting online, or a golf course operator interacting with the back-end system. We've tried to make it as easy and intuitive as possible with the ultimate goal of improved product acceptance.
Our philosophy to golf club technology is also very different from existing providers. We believe that technology, and management technology in particular is moving to an ecosystem driven approach. Clients will pick and choose the different products/technologies they wish to use in their business. Once selected, the client will activate and pay for their product. This comes with peace of mind that it already integrates with every other technology component they have selected.
As more specialist products are created and fine-tuned, golf clubs expect flexibility in their foundational systems. We believe we are in a perfect place to facilitate this move in the industry. Our relationships with both Lightspeed and Mews bear testament that we are positioning our product offering for the future of club management. The industry has been hampered by system inflexibility for far too long. In a world where golf is continually in need to reinvent itself, the flexibility of doing business will be a key component of club success. We believe we are perfectly positioned to cater for the future flexibility requirements of the golf industry.

What's one of the best success stories from a golf course that you've worked with?
This is one of the fulfilling aspects of working in a company that continues to push the boundaries in our industry. Success stories continue to develop at golfscape. Many golf clubs have seen substantial improvements in their online booking revenues. This is resulting from them adopting golfscape technology and best practices. Golf clubs such as Fota Island Resort (Republic of Ireland) & Erinvale Golf Club (South Africa) come to mind. One of the more recent success stories has come from Portmarnock Hotel & Links. After a period of 4 months we became their 2nd largest tour operator, after never having done business with them before. Conor Russel (Golf Director at Portmarnock Links) immediately bought into what we were doing. His business has now significantly profited from his proactive approach.
In addition to success stories of particular golf courses, I feel it's also important to raise the success of regions. 2019 has seen us expand into more than 15 markets worldwide with both Ireland & Spain as a specific focus. In both markets, we face large competitors with effective monopolies. golfscape has already started to show significant value to clubs in those markets. We're providing a suitable alternative to the traditional way of doing business. Even though these markets are relatively new to golfscape, as it stands, are already success stories in their own right.