Dare to Play at the Most Haunted Golf Courses in the World?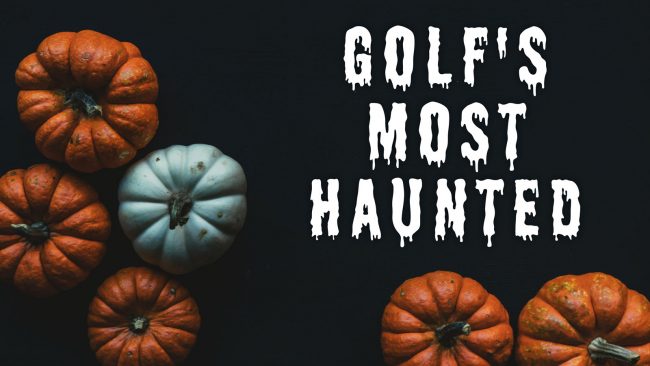 This Halloween golfscape invites you to discover some of the golf world's ghostly greens…
golfscape introduces you to the golf courses that will leave you with goosebumps…even in warm weather. Let's dive into the mysterious stories of golf courses that are graced with beautiful landscapes, yet hide bits of history that will scare even the bravest amongst golfers. Are you ready?
 1. Haunted Lakes Golf Club, Canada
Beware this is not for the ill-hearted… This spectacular Canadian golf course boasts a beautiful, natural landscape, and refreshing views of the emerald greens. Story has it that the lake is haunted by the seven hunters belonging to the native North Americans. The hunters had spotted a mysterious, deer-like looking creature and tried chasing it down. As the mythical animal plunged through the ice and reached the shore, the hunters were not as lucky and they all drowned. Nowadays, locals claim that every winter there is a strange phenomenon in form of a large fissure in the ice, along the path that the deer allegedly traveled to the shore. Well, people at this golf course certainly know what they are signing up for, so don't say you weren't warned!
2. Church Stretton Golf Club, England
Who let the ghosts out!? One may think that the most challenging part of this course is its bunkers, but at Church Stretton Golf Club in Shropshire, England, the biggest hazard is the agony of not knowing who stole the ball! In fact, on the 13th hole, also known as the 'Bermuda Triangle', golfers chase the ball, only to find that it has disappeared. Although some would say it is the birds that cause the disappearance of the balls, we'd say there is something paranormal about this occurrence…
Dare to read on?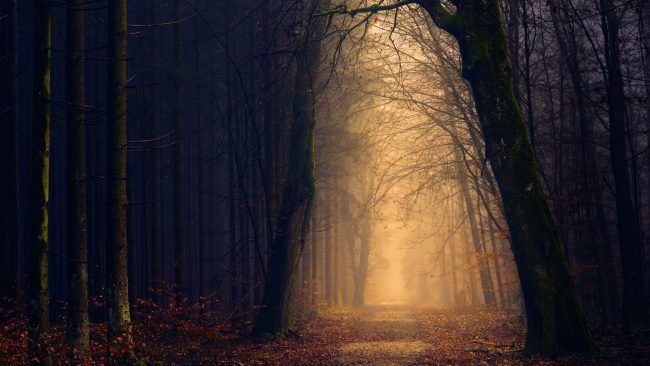 3. Castle Stuart, Scotland
Trick or tee… Standing tall and gloomy against the rolling lands of green, the castle is made of dark red stone and bricks construction, boasting narrow windows and towers. Long before it won the reputation of one of Scotland's premier golf destinations, Castle Stuart belonged to James Stewart, the Earl of Moray. Wishing to retrieve the castle's glory, James Stuart offered to award four volunteers who would be willing to spend the night at its premises. One of the four men who had accepted the challenge and stayed in a room at the top of the East Tower never got to wake up. He was found dead, thrown out of the window, whilst others suffered traumas from encountering mysterious ghosts and monsters on the night of their stay.
4. Mt. Lawley Golf Club, Australia
Would you dare to give Mt. Lawley a swing on the 13th? Boasting a championship golf course and outstanding member facilities, Mt. Lawley Golf Club, in Perth Australia, has had a substantial number of paranormal sightings. In fact, the course has a hole named 'Satan's Elbow', which paints the perfect picture. The name of the hole has roots back in the 1930s, when the body of a young man, named Michael Kelly, was found near the hole – he died under unsolved circumstances. It is around this hole, that a lot of mysterious, spooky events have been taking place, including reports of apparitions and orbs.
5. Lincoln Park Golf Course, USA
Fancy a visit this Halloween? In the midst of a picturesque landscape, with stunning views of the bay, and Golden Gate Bridge, is the Lincoln Park Golf Course. The land it occupies used to be a cemetery, the 18th hole being a final resting spot to the remains of more than one thousand corpses. Although it does not necessarily mean that there are ghosts roaming the course, the corpses might one day get annoyed with all the fun on the surface and decide to pay a visit.
6. Garrison Golf Club, USA
Located on the Hudson River, Garrison Golf Club's stunning design offers
woodsy, rolling hills, and challenging greens with lots of false fronts. The course's 14th green is surrounded by a slave graveyard. The old tombstones are now creepily cracked and covered with moss. To play it safe and avoid spooky sensations, just move on to the 15th hole as quickly as possible. Considering that the location of this course is near where "The Legend of Sleepy Hollow" reigns, keep your eyes peeled!
Scared yet?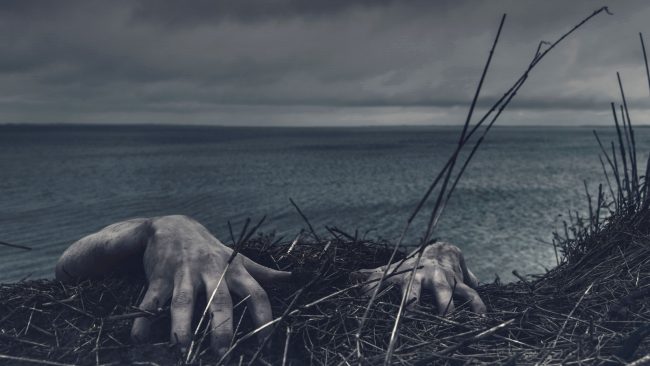 7. Montgomery Golf Club, USA
A perfect place to chill? This 18-hole championship course features beautiful rural rolling setting and a collection of hair-raising stories about the event that occurred within the property. It is said that Montgomery Golf Club in Minnesota is home to two ghosts or more. One is a farmer who once lived there and was allegedly buried on the 1st hole. The other host specter is apparently the club's founders, who 'conducts' regular checkups on his course. TVs here turn on by themselves and the air conditioning's thermostat is usually set below 50 degrees by someone unseen.
8. Trails West Golf Course, USA
Trails West Golf Course, an 18-hole military golf course, is home to a tragic event that occurred in the 1880s. Catherine Sutter was a settler, traveling through the region with her two children. Her children vanished and were never found. Full of grief and heartbreak, Catherine spent months looking for them, only to find herself at the deathbed soon after. Since then, people claim to have seen a woman with a lantern wandering the course, eternally searching for her lost children.
9. Victoria Golf Club, Canada
Young couples beware! Not only does Victoria Golf Club have an impressing course history, but it is also beautifully positioned on the rocky points of Vancouver Island. Alongside its beauty, the course is home to ghosts. One night in 1936, a nurse named Doris met with her estranged husband near the 7th hole. Both of them were never to be seen again, or so they thought. Some claim to have seen a woman in a white dress near the 7th hole. The myth is that young couples who catch sight of Doris' ghost will never marry. It seems that she never got over her estranged husband's actions.
Brave enough to read more?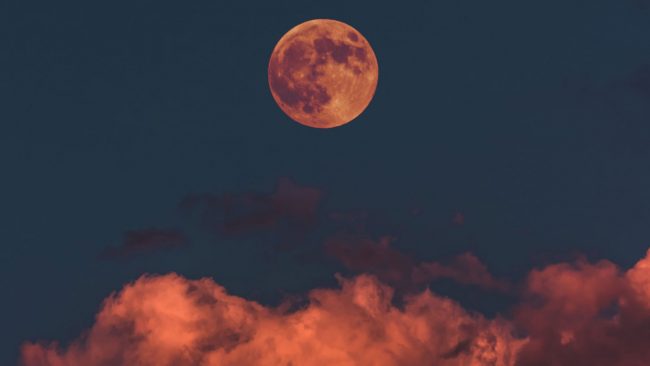 10. The White Witch, Jamaica
The White Witch Golf Course is an award-winning course located in the acres of the historic Rose Hall Estate. Named after the plantation's alluring yet wicked 19th-century mistress, Annee Palmer, the estate is said to be haunted by her ghost. Her name still rings with fear, mystery, and black magic as she was a wicked mistress, who practiced voodoo and got rid of her husbands. Mysterious events still take place that have no explanation. Her spirit is sensed by many, seen by some, and shoved by a few.
11. City Park Golf Course, USA
Known for its haunting and supernatural tales, New Orleans is home to City Park Golf Course, a championship level golf course featuring historic oak trees and beautiful lagoons. In the early 1960s, a man shot and killed a woman as she was completing her round on the 18th hole. Till today, people have heard gunshots and screams so clearly, that it has urged them to call for help.
You are braver than we thought…
Despite these golf courses hosting spooky encounters, they all offer an unforgettable, world-class golfing experience. golfscape would like to wish all our readers a spooktacular Halloween!