Mission Hills Supporting Women's Golf in China
The world's largest golf facility, Mission Hills Group, signs 'Women in Golf Charter' supporting women's golf in China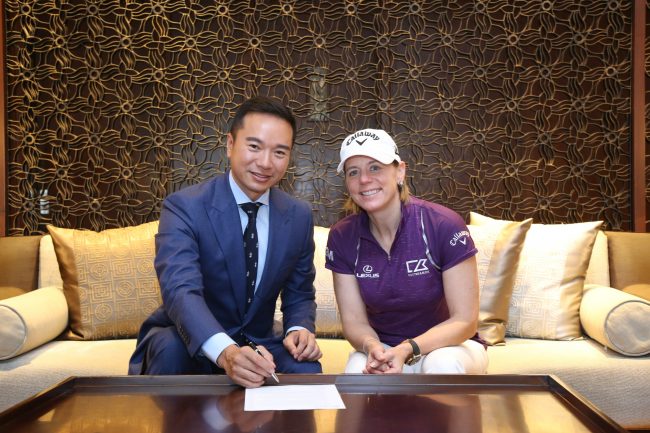 Established in 2011, The ANNIKA Invitational is a 54 hole stroke-play tournament that is hosted at Missions Hills Shenzhen in southern China. Last week was the ninth ANNIKA Invitational event at the resort, the tournament was the first international all-girls event in China and has driven the growth of women in golf over the years.
World-renowned golfer Annika Sorenstam, witnessed the Vice Chairman Of the Mission Hills Group Tenniel Chu, sign the 'Women in Golf Charter'. This a pledge from the resort to continue their commitment to supporting women's golf in China.
The R&A's Women in Golf Charter was formed to increase the participation of women and girls in golf. The movement was also introduced to create more job opportunities for women in the industry.
golfscape applauds the signing of this pledge by the Mission Hills Group. We are also driven to increase awareness of golf and the benefits of the sport amongst women and girls.