IMG and golfscape.com Enter Partnership to Provide Online Bookings for Golf Travel Sales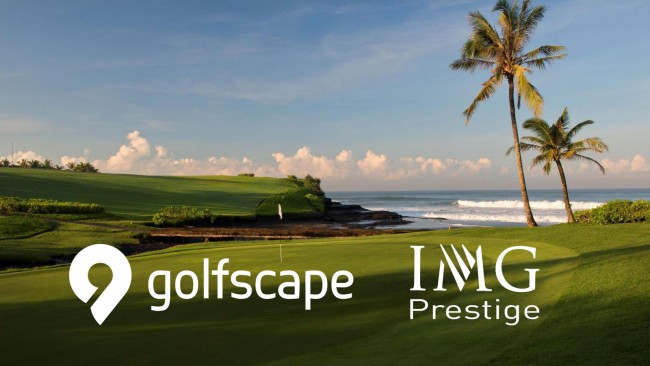 The golf travel industry capped its third consecutive year (2012-2014) of double digit sales growth fueled by a revitalized US economy and growing Asian middle class. IMG sees great potential to bolster their golf course management offering through it's PRESTIGE portfolio across EMEA and Asia Pacific by partnering with best-in-class product innovators like golfscape to collectively capitalize on the growing demand for destination golf worldwide.
The new Prestige web portal will be built on top of golfscape's native, self-service inventory distribution platform. Teaming up with golfscape.com will provide the network with a connected infrastructure and sales channel to process online bookings – a service unavailable at most worldwide courses.
From a golfscape perspective, in terms of golf media companies there is no one better to align our brand with than IMG Worldwide. We think the partnership has huge potential to leverage the marketing power of the IMG Golf business from professional golfers they respresent to media assets they own (Asian Tour  Media, Golfing World), as well as events and brand associations they look after (HSBC).
You can read the official announcement  below.