golfscape Announces New Brand Ambassador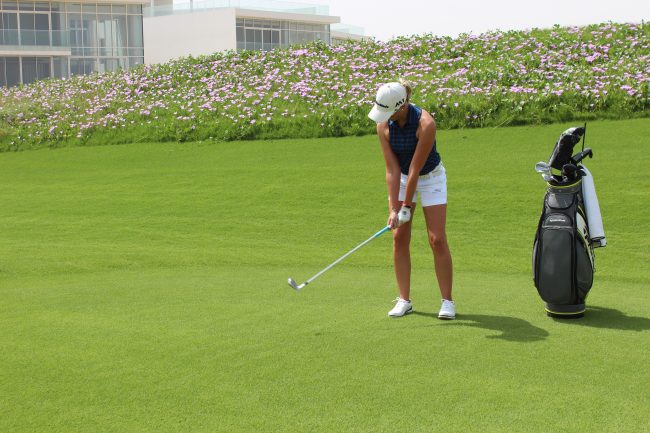 golfscape is delighted to announce the signing of professional golfer, Madeleen Grosskopf, as the new Brand Ambassador. Madeleen will be representing golfscape during her practice and tournaments in Europe, Middle East, and Asia.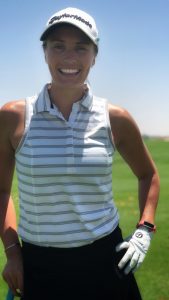 "Madeleen Grosskopf is a passionate athlete and an inspiration for others, after turning professional only 4 years after picking up a club – she is the perfect ambassador to motivate new players and represent the female demographic of golfers. golfscape admires her talents, work ethic, and ability to take risks in order to pursue a passion," said Jenna Heidstrom, Marketing Manager.
golfscape is an online marketplace that connects golfers to courses across the globe, making live tee times accessible online and streamlining bookings for both players and courses. golfscape's vision is to support the industry through the development of a modern infrastructure that facilitates a personalized journey, delights customers, and strengthens the relationship with golfers. Madeleen delivers the brand message through her career in golf, inspiring people to discover, plan, and experience world-class golfing all over the world.
Madeleen took up golf in 2012 shortly after relocating to Dubai to work as a project coordinator. In October 2013, she began individual coaching sessions with Matthew Naylor at The Address Montgomerie, Dubai and remarkably progressed to single digit handicap in less than a year. Three years after setting foot on a golf course for the first time, she won the Ladies Club Championship at Al Badia Golf Club and set the 36 hole course record. In April 2017, Madeleen turned Pro on a handicap of +1, 43 months after picking up a golf club for the first time! 
"Turning professional has been a remarkable journey. I have learnt that only my own behavior, my own decisions, and my own actions can lead me to my goals. I am overwhelmed and flattered to be acknowledged by such a innovative brand as golfscape for the things I have achieved during my golfing career, and to be their Brand Ambassador. I look forward to the future with golfscape – this is only the beginning," said Madeleen.