5 Reasons Why Technology Is Reshaping the Golf Industry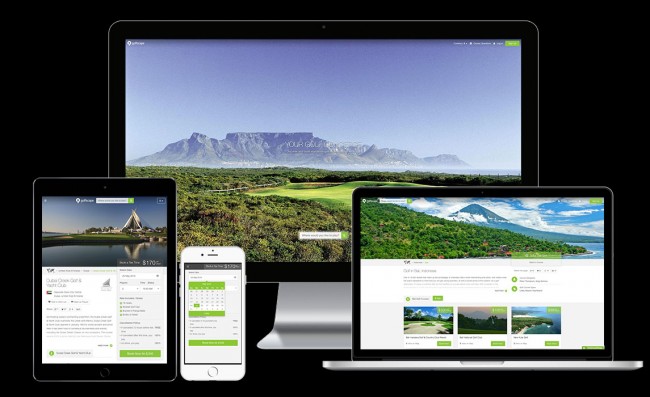 We all know how conservative and stuffy the golf industry can be at times, and many would argue that technology and the digital revolution has put golf on the back foot, struggling to play catch up.
Other industries have seen the transformation happening and quickly joined the movement as a way to grow their respective businesses and position themselves for the future. With a saturated market, higher competition, greater barriers to entry and new ways to be discovered, it makes a digital presence a must rather than an option for any business. However an unwillingness to embrace the future coupled with changing market forces, has put the golf industry in a tough spot. Rounds are down; club membership is less attractive of an option giving way to the "transient" golfer that is destination focused, mobile and on-the-go. Most golf course operators ask: where are these new customers online? How do they need to be engaged differently than a local audience? Do I have the tools and the budget in order to connect with them?
This is why companies like golfscape have arrived to solve these issues that the golf courses are plagued with. Creating a bridge between golf courses and online channels, using online advertising models to attract users in their searches, will ultimately drive incremental new business to golf courses.
Taking golf into a new dimension of mobility and online booking, golfscapehelps golf courses in a simple and effortless manner. By using a extranet system, golf course operators can create an editorial page in minutes where they can replicate all the content displayed on their own websites, and in seconds if they wish, opt-in to the xPro Sales Channel to load various rate cards and display bookable inventory to the user in real-time to confirm instantly.
The 5 reasons why technology is reshaping the golf industry:
Mobility
The golf customer today uses their phone more than using a laptop to both communicate with their friends, family or colleagues, but also conduct searches that eventually are converted into sales. Mobile apps are common in our daily lives, and help us to stay in touch with our preferred services and brands. Creating a more trusted and closer relationship between brands and customers is key.
Online bookings
The online world is evolving very fast, sometimes faster than what brands assume. While we can't afford to open businesses from sunrise to sunset, brands need to be discoverable 24/7 in the digital world. Giving customers what they want, all day, everyday is the power of the internet.  70% of users who search for a brand will end up buying a product or service at the store within one year, based on Google statistics.
Wearable technology
One of the most innovative technologies that is shaping the way we analyze and track offline activities in the digital world is wearables. Did you know there's a headband that can monitor your stress levels as you play golf?  Did you ever think sensors embedded in your golf glove could record swing path and tempo? All this information is giving a new dimension to the golfer that we can now leverage in a useful way to improve scores and overall enjoyment.
Online training
The user is even more digitally savvy today and golf-learning environments can now take place online. Instruction is no longer just a present activity that requires people to go to the lesson tee, but instead is available any where in the world, at anytime. Multiple videos of how to improve your golf game can be seen on YouTube, Vimeo or other independent channels that can be honed in your living room and taken to the golf course at a later time.
Social media
Social networks and social platforms are one of the most revolutionizing technologies that we have seen during the last decade. People are having a dialogue with others online and brands can join the conversation as well by humanizing their presence and tone with actual customers and potential new ones. Social recommendation is one of the most powerful tools any brand or business can have. Today people's trust of the institution is bruised and word-of-mouth rules, making a friend's recommendation more powerful than a glossy advertisement. Social media is giving a voice to golf courses and letting them get involved in the new digital space, stepping out of the conventional and traditional box they have been sitting in for decades.
Until next time, happy golfing!